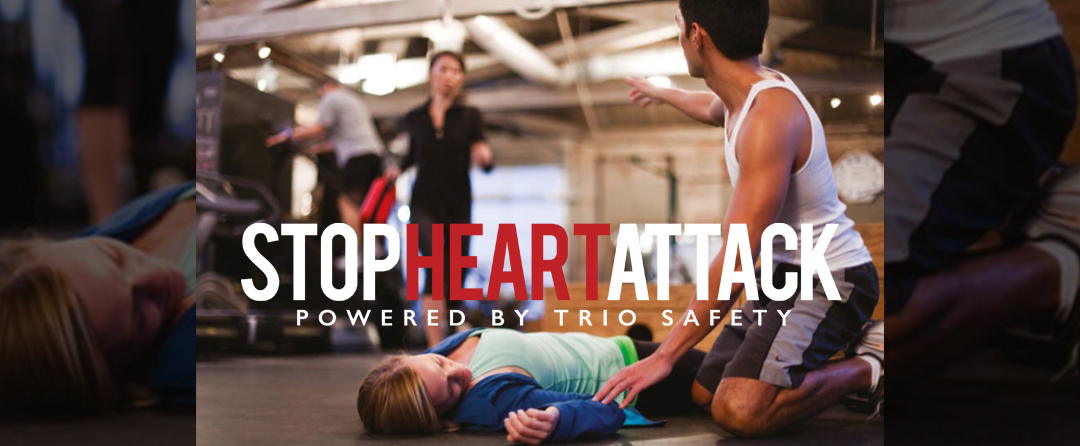 AED Units, Bleeding Control Kits, & CPR Training
Stop Heart Attack, powered by Trio Safety CPR+AED Solutions, is your solution for the BEST quality CPR training and AED devices under one roof! Together, SHA and Trio Safety are passionate about saving lives by equipping communities with the training and tools they need from First Aid kits to AEDs and Bleeding Control Kits. Our team is driven with passion and dedication to save tens of thousands of lives that would be lost to sudden cardiac arrest or bleeding trauma without the presence of an AED unit or emergency bleeding control kit on site. Each of these extraordinary events often requires a rapid response from people who are on the scene before the Emergency Medical Technicians arrive if a positive outcome will be achieved. Today, with advancements in technology, SHA not only partners with you to rescue victims of sudden cardiac arrest but offers cutting edge medical devices designed to identify potential heart related issues to prevent sudden cardiac arrest before it happens.
Are you prepared? Purchase an AED and Sign up for a CPR class today!
MISSION
To empower and equip people with lifesaving solutions by making their experience easy, engaging, and effective.
VISION
To deliver exceptional lifesaving solutions.
MOTTO
Lifesaving Made Easy. TM
Floyd Larkin
President & Founder

Brady McLaughlin
CEO

Malynda McLaughlin
VP of Brands

Kristie Moffett
National Operations Director

Rusty Lowe
Regional Account Manager

Sue Stephens
Shipping & Fulfillment

Baylee Pate
Operations Specialist

Miranda Burnette
National Training Director

Bruce Mills
Mid Atlantic Territory Manager