DEKALB COUNTY, Ga. – Doctors say a metro Atlanta construction worker is lucky to be alive after a Brookhaven police officer successfully used her Automated External Defibrillator device to restart his heart and bring him back to life after he was electrocuted.
Back on Nov. 21, Brookhaven officer Sarah Miller said she was patrolling the Kroger parking lot at Ashford Dunwoody and Johnson Ferry Road when she heard a big boom come from the rear of the store.
"I was like, 'Oh my goodness'," she remembers thinking. "I looked up and I see smoke and saw all the lights go out in the entire shopping center, so I started circling around to see what happened."
Thinking it was a transformer that blew, Miller drove up to a construction site just on the other side of the store. Instead, she found metal scaffolding leaning into power lines. She radioed dispatch to alert Georgia Power and continued to the site to make sure everyone was OK. That's when she spotted the crowd of people.
"I go over and everyone is yelling, 'He's not breathing! He's not breathing!'" And I was like, "Who?" Miller recalled.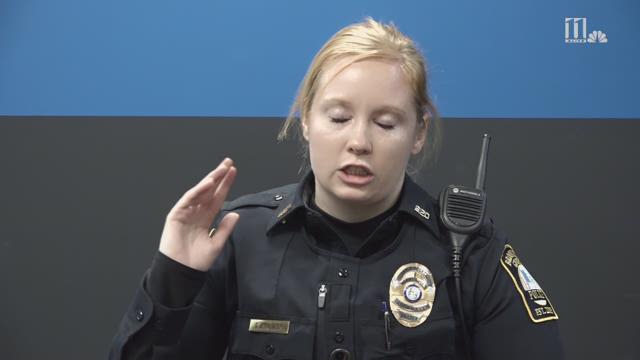 People there told her two construction workers had been electrocuted while on the job. Fellow workers had already started performing CPR on one of them. The other, Carlos Moran, was further down a hill and was still unconscious.
Jumping into action, Miller immediately got her city-issued AED from her patrol car to help revive him.
"I put the pads (for the AED) where I was supposed to," she said. Then she followed the instructions for the device until he was breathing again.
"I had one of his coworkers, (help) and with our teamwork together, we were actually able to get him breathing again, and get a heart rate going, because when I had first gotten down there, there was nothing," Miller said. "Seeing him kinda like breathing again and feeling a heartbeat, that was amazing."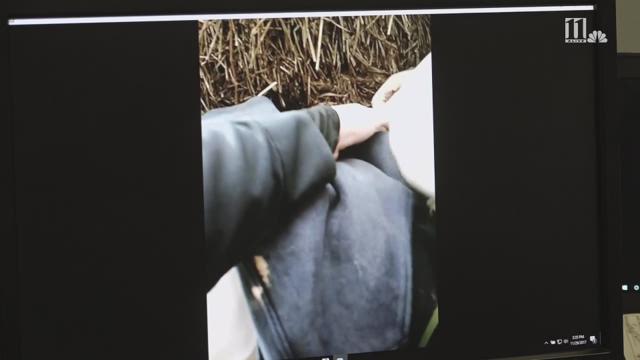 According to Brookhaven Police spokesperson Carlos Ninos, the scaffolding somehow touched surrounding power lines, which sparked the incident. He said the Moran was out for five to 10 minutes while those on scene, including Miller, worked to revive him. Ninos praised everyone's actions – including those who performed CPR – for helping save Moran's life.
"In this case, she just happened to be there when the accident went there," Ninos said. "She could have easily gone about her business, but being a proactive police officer, that's what it's all about. And she's definitely being commended for that."
Both employees are expected to make a full recovery, though doctors told police they were shocked that Moran lived. 11Alive's Chris Hopper spoke to the son of the other employee who said he believes without Miller's quick thinking, they might both be dead.
"I'm thankful to all of them," said Leonel Zabaleta through a translator. "I'm thankful to the officer for coordinating everything after the accident. And I'm thankful to all the people that helped in any way."
Miller's actions will likely leaving a lasting impression on everyone involved that day, including that officer herself.
"I've been doing this job for five years, and you do good, and you do your job and you do your job, but when you actually save someone's life like that... and knowing that if you weren't there, with the right training and the right equipment, and that he would have died, that's like, almost been a career-changer for me."
According to Brookhaven Police, every officer has an AED and are required to undergo yearly training on how to use it.